Last year, Amazon Prime blessed us with a Marvelous Mrs. Maisel-themed Maxwell House Haggadah. (But they forgot to notify star Alex Borstein!)
This year, in light of the coronavirus pandemic, we don't know what our Passover plans will be. We don't know if we'll be doing a Zoom seder, keeping things intimate with those we're already hunkered down with, or, tbh, skipping the entire thing.
But here's what we do know: No matter what your quarantine situation may be, you can get these brand-new, limited-edition Mrs. Maisel Macaroons. Yes, really.
What's marvelous about these macaroons? Well, to be completely frank, they're your regular Manischewitz Coconut Macaroons — tasty! —  but in a festive pink  limited-edition container. We could all use something to smile about right now, and they're only $10 on Amazon. So go get it!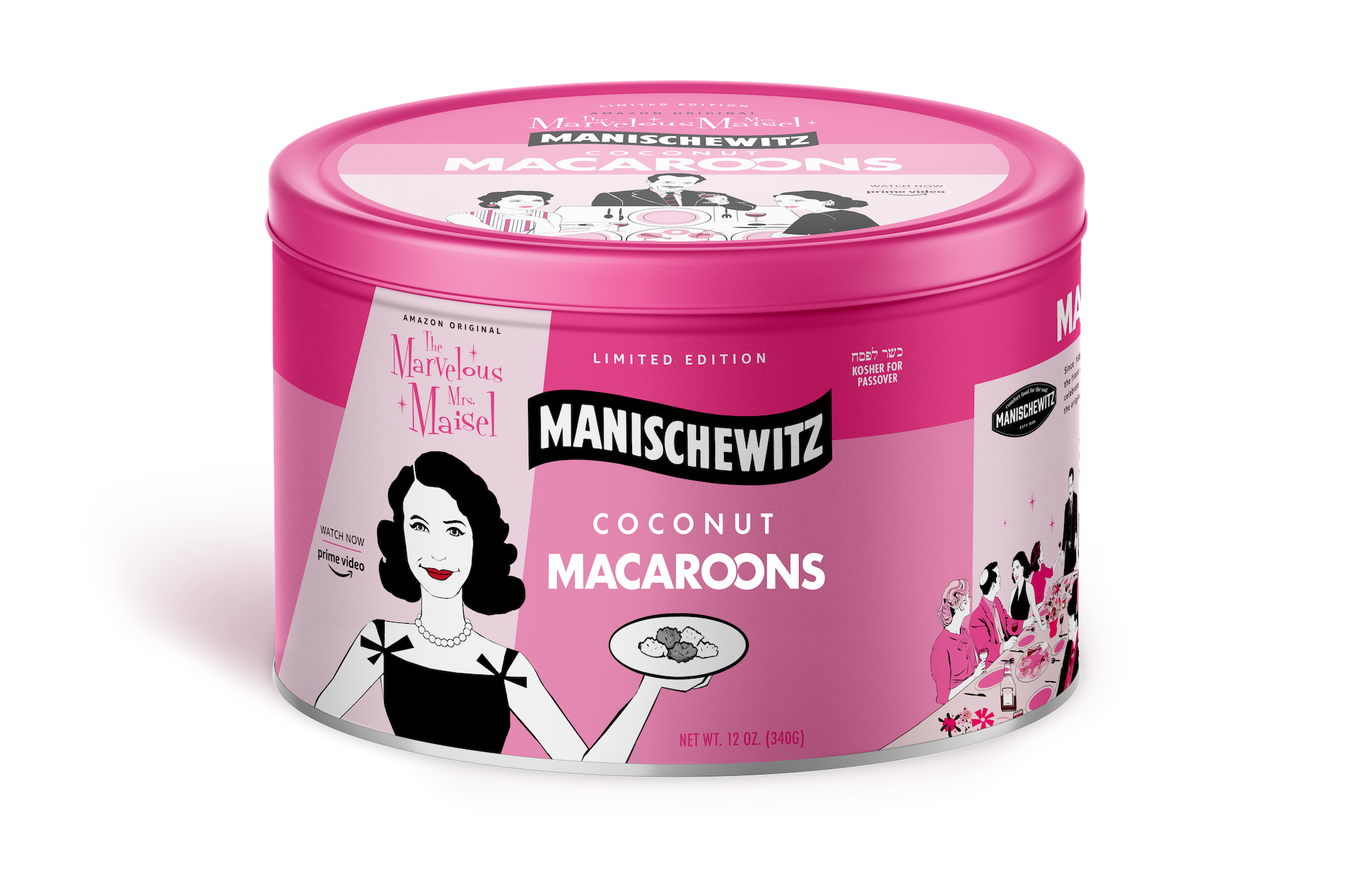 The Amazon Prime show (all three seasons streaming now — ready for any potential shelter-in-place binge watch!) has already been renewed for a fourth season. The third season featured a pretty great bris scene, and season two had Yom Kippur. We're waiting for Maisel to show us an on-screen seder… but while we wait patiently, we'll keep ourselves satisfied with their Passover products.
Can we put in our request for Passover 2021? Can Tony Shalhoub come to our seder, please?