Yes, Meghan and Harry are working to leave the royal family — and yet, they still have responsibilities in the United Kingdom. Meghan is set to leave Canada any day now, joining Harry in England for their last official royal engagements for the time being, which includes an appearance at the Commonwealth Day celebrations alongside the Queen, Prince Charles, Prince William, and Kate Middleton on March 9.
Not joining them on their trip? Baby Archie, who will stay in Canada with a nanny, and — you guessed it! — Meghan's BFF, Jewish mom Jessica Mulroney. What a pal!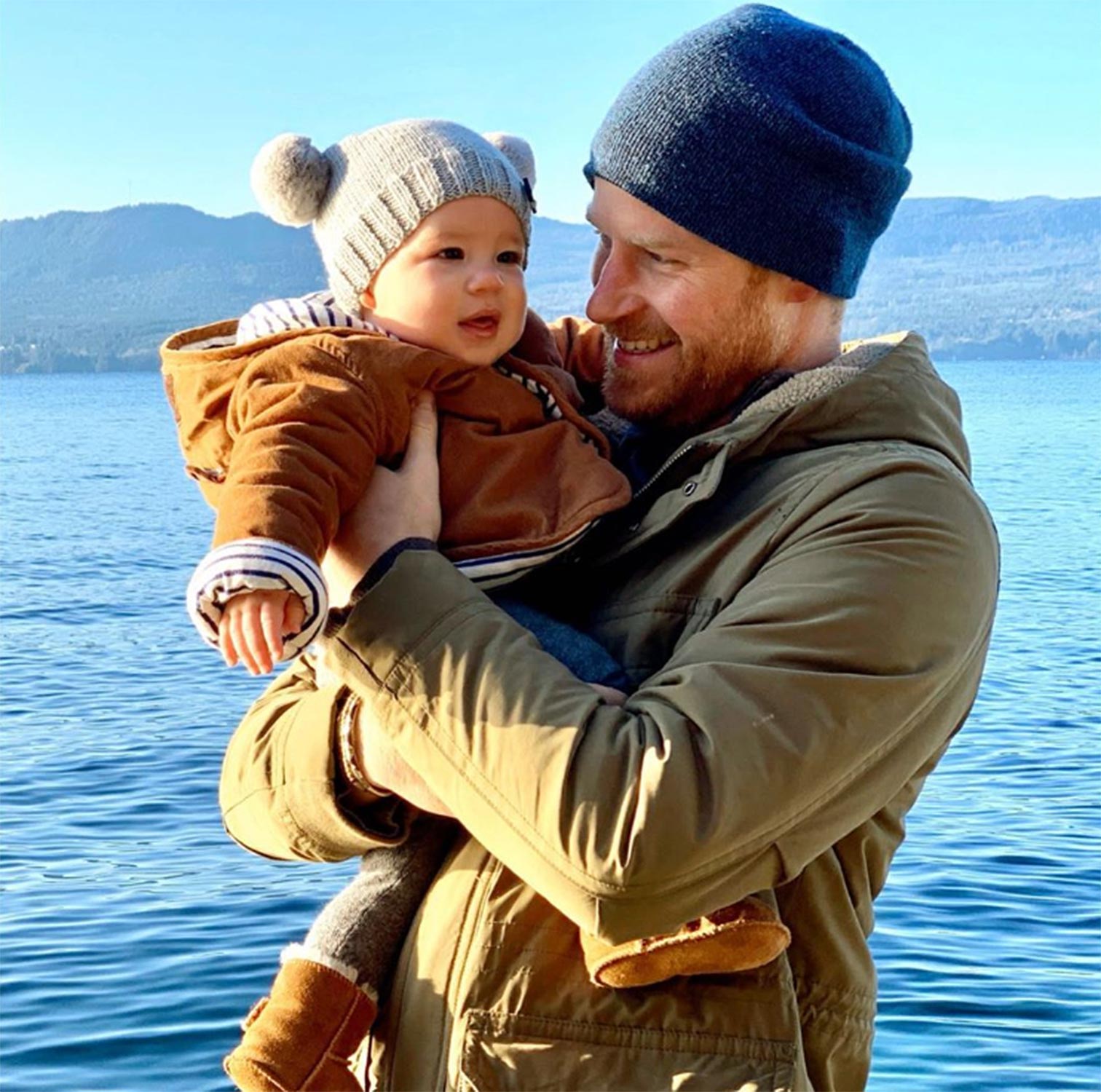 The same exact thing happened last time Meghan and Harry traveled to England: Archie stayed in Toronto with Mulroney and family, plus a nanny. It makes sense why they would leave Archie in Canada; it's just a short trip, and adjusting a baby to a new time zone is a nightmare for all parents.
Harry has already been in the U.K. for a few days now — he arrived last week for a series of events. First, he appeared at an event for Travalyst, an organization dedicated to "environmentally and culturally conscious tourism." There, he made it clear he wanted to be called Harry, not Prince Harry.
Harry then went to Abbey Road Studios with Jon Bon Jovi, where a song was recorded by the Invictus Games Choir to "shine a spotlight on those living with post Traumatic Stress Injury." Harry and Jon Bon Jovi also hopped in the recording booth:
And crossed Abbey Road:
Meanwhile, we haven't heard much from Meghan.
Mulroney, on the other hand, has been super busy: she was Mindy Kaling's stylist during awards season; appeared on Good Morning America (where she works as a contributor); and wrapped her Netflix show, I Do, Redo. Oh, and she and her family just brought home a new puppy! Nevertheless, she is finding time to care for her best friend's son — and remaining a solid, dependable person. (Stop assuming the worst about her, people!! If volunteering to watch your BFF's 9-month-old for days on end isn't the ultimate declaration of friendship, IDK what is.)
While some online are heated about Meghan and Harry's decision to leave Archie in Canada once again — crying over the security costs and that the Queen is said to be "very sad" not to see her great-grandson — we think gossip and entertainment blog celebbitchy sums it up best: "The Sun and the Daily Mail are just throwing out wild numbers in the hopes of agitating an already racist & pressed readership. How dare Meghan… have security for a baby. How dare she not bring Archie into a hostile environment, which has been made more so by the racist press? Yeah, that's what it amounts to."
Whatever happens, we remain Team Archie, now and forever.
Header Image of Prince Harry, Duke of Sussex, Meghan, Duchess of Sussex and their baby son Archie Mountbatten-Windsor by Pool/Samir Hussein/WireImage, and of Jessica Mulroney by Raymond Hall/GC Images.