At 53, Marin Hinkle does not seem old enough to play a grandmother. Yet, she plays Rose Weissman in The Marvelous Mrs. Maisel — mom to the titular Mrs. Maisel, and grandmother to Midge's kids.
It's a snowy afternoon in New York when Hinkle and I meet — in person she's bubbly, kind, and nothing much like Rose. As we talk about her role as Midge's mom — as well as Midge's approach to her own kids —  I tell her she looks way too young to be a grandmother.
Hinkle laughs and demurs; she's not too young, she insists. "Remember, it's the 1950s — people my age, in our 50s, would have grandchildren," she says. "But, you're right, the times are a little bit different. If my 16-year-old son said that he was bringing a child into the world right now, I'd be like: 'You're not allowed! I'm not ready for it. You're not ready for it!'"
Hinkle began her television career in 1995 on the soap opera Another World, before landing a starring role in the ABC drama Once and Again, as the protagonist's younger sister. That was followed by a regular stint on Two and a Half Men as Alan (Jon Cryer)'s ex-wife Judith. She's since appeared in multiple versions of Law & Order as different characters — like a true New York actor — as well as on Madam Secretary, Homeland, and more.
This year, Hinkle received an Emmy nomination for her turn as Rose in Mrs. Maisel, but she lost to her co-star Alex Borstein (and who could forget that Emmy acceptance speech?).
Hinkle and I chatted about Jewish families, the peek into Rose's background in season three, and how she hopes she is raising her own son differently than how Rose raised Midge.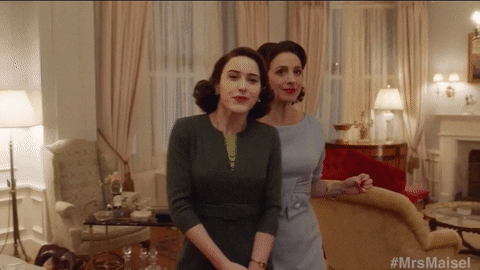 This conversation has been lightly edited and condensed.
Before we get started, I wanted to clarify — on your Wikipedia, it says you're Jewish, but I wasn't sure?
No, no, I'm not, that's so interesting. That's so funny, does it say Rachel [Brosnahan] is?
No, I don't think so. But it says "Hinkle is from a Jewish American family." [Ed. note: It has since been updated!]
My husband is, so we are raising a child in a family in which [both] holidays are celebrated. [Our son] has definitely been given the choice, like how much of a religious young man he will be, and he chose not to have a bar mitzvah. But he definitely considers himself a Jewish man. So that's been interesting to offer him that kind of choice. My parents-in-law are deeply important parts of my life.
Maisel is such a Jewish story — what is it like embodying this Jewish mom? Do you bring anything personal to the role?
There's so many things I love about playing this character. I've really decided that I wanted to take a compilation of people that were from parts of my past, or certainly in my present — particularly women who are Jewish, that [have] beautiful and independent and artistic spirits. It's been exciting to look toward people in my life that are inspiring. My mother-in-law is Jewish; she has a love of family gatherings that is unlike any woman that I've ever seen. Or any man! The significance of what it means to make sure everybody's schedules allow for us to take time to be [with] one another — to just gather together to talk politics, to talk philosophy, and to raise children in a space in which their thoughts are being honored.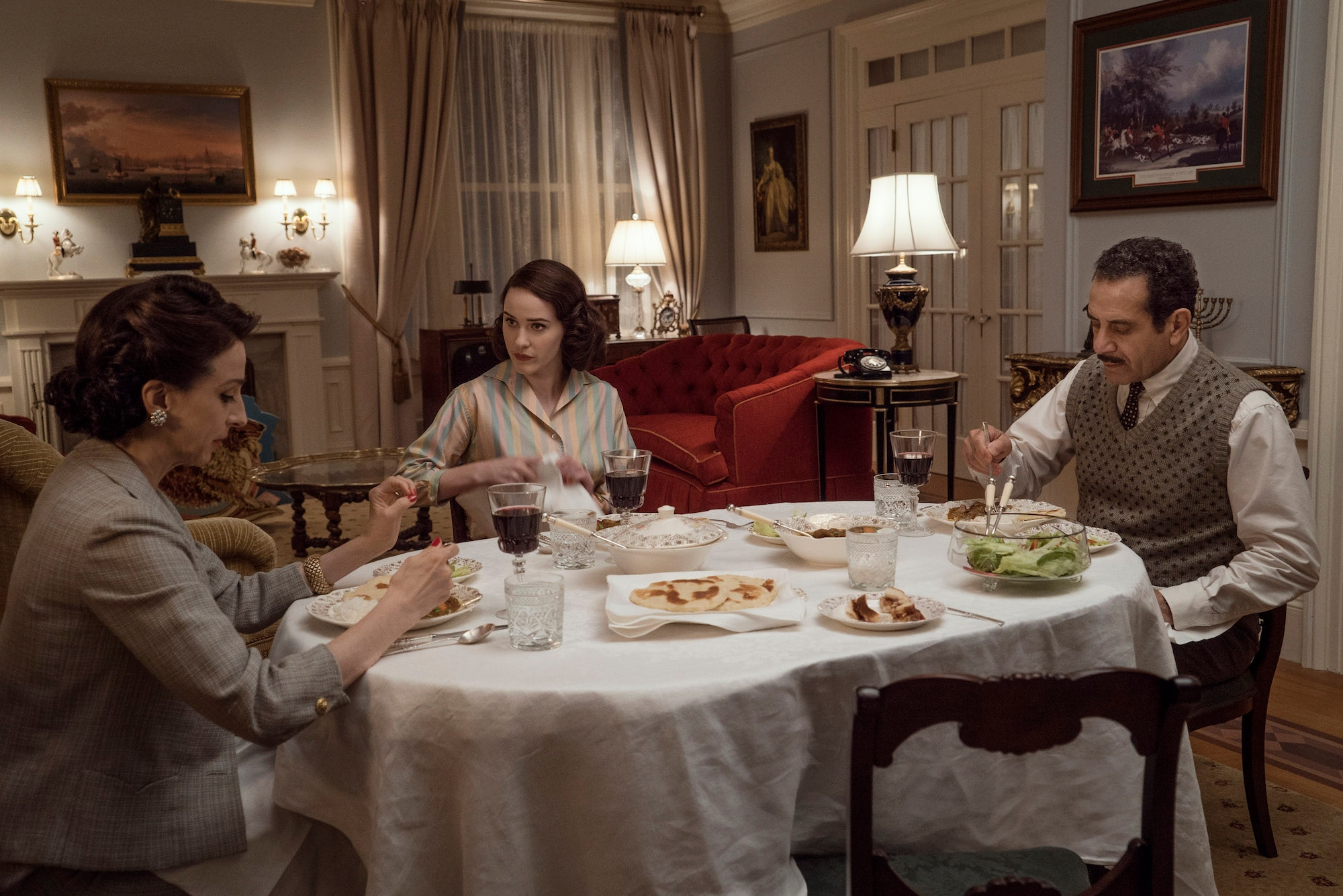 Even though Maisel is such a niche story, in a sense, it also has such a wide appeal. Does that surprise you?
I think it has surprised me, because I'm always kind of the person that's fearful that the job will go away tomorrow. And so when I got the job, I was like, "OK, I get to do a pilot," and then you do the pilot, and it's, "Oh my god, somebody liked enough that it actually got picked up for series." And then, "What do you mean, we actually get a second season?" So yes, I'm always surprised. I didn't think, for instance, when we started to do some traveling to other countries, and suddenly we heard, like, India loves [Mrs. Maisel]. I was like, "What do you mean India loves it?" Things like that are thrilling.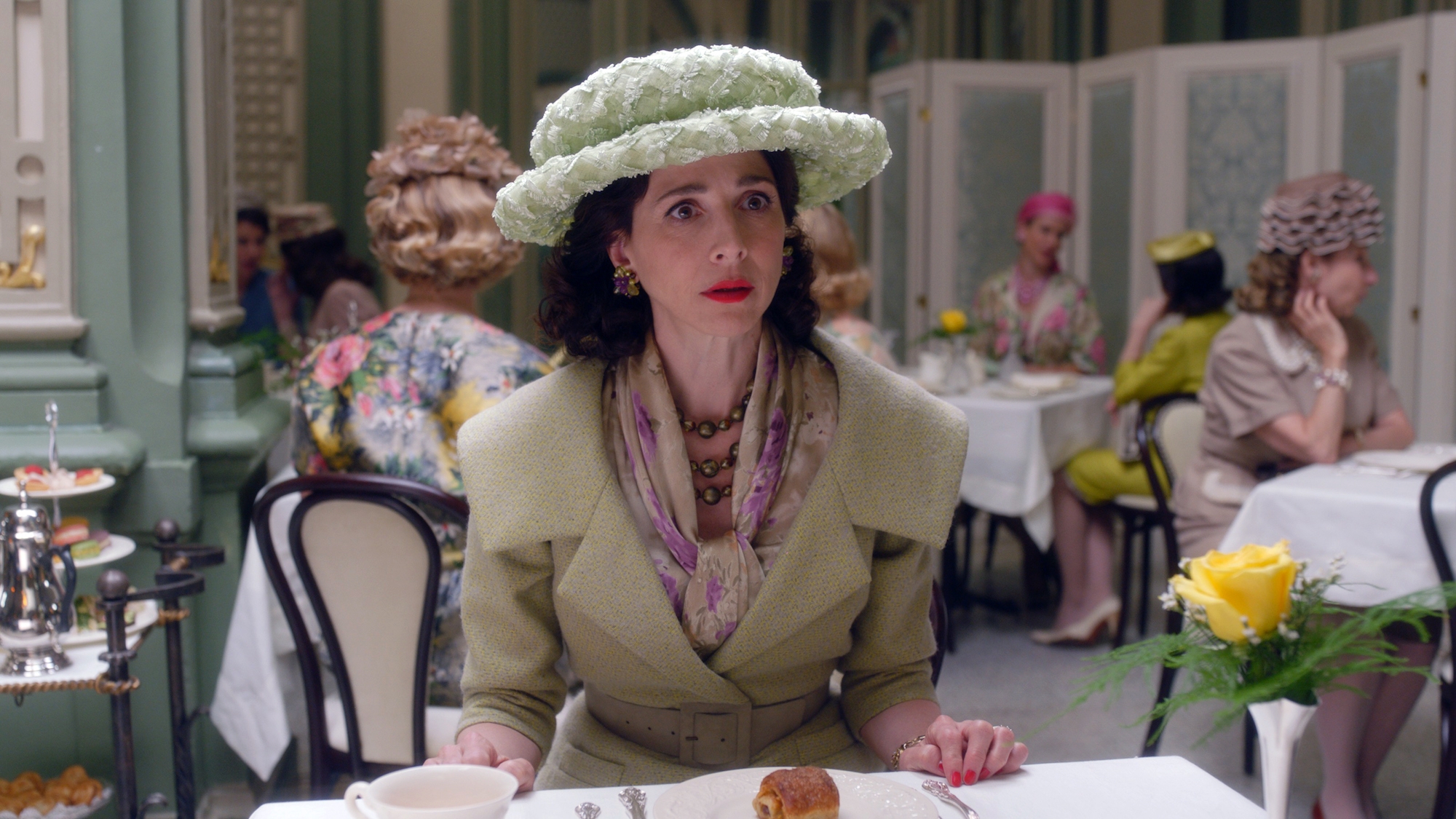 As a mom yourself, what do you think of Rose as a mom?
I hope there's a lot I don't share with her! There are times when I think she's unforgiving towards her daughter, that are in ways that I hope I don't have with my son. But it's a different time period; she sort of has an established pattern that she is having a hard time breaking out of.
But there are also things that are interesting, like I'm raising my child in a much more progressive way than the way I was [raised]. For instance, his school didn't have grades, didn't have much homework, and it was a lot of experiential-based learning. It's hilarious [because] I thought I was rebelling against the way my parents brought me up, thinking freer would be better. And I happen to have a child that's like, "I want grades. I want homework, I want structure, I want to have APs." I think that's so hilarious; often, we as parents think that what we got was not what we should give. And then, in turn, we look back and go, OK, there was value to that that I didn't even realize… Anyway, that doesn't quite answer your question. But it is fascinating that maybe there are things that I've learned from my own you mother that I am now turning around and going, OK, I should do that very similarly.
This season, we get to see Rose go back to Oklahoma to her family. Were you surprised by that?
Totally thrown. It was interesting that [the creators] Amy [Sherman-Palladino] and Dan [Palladino], they really don't like to give away to any of us, as far as I know. It wasn't until the night before, we got the script and I read it. I had to re-read the page; go back and go, wait, did they mean Oklahoma, Oklahoma?!
So it was thrilling and surprising and something that you never predict about how you would imagine Rose's background — what she had sprung from. One thing I'll say that's great about it is it gives us a little bit more insight into Rose: That's the kind of woman that leaves New York, leaves her family, goes to Paris. It's like the kind of woman that reinvents herself.
Images courtesy Amazon Prime.